Do you know drain blockage can cause unpleasant and unsanitary conditions that may expose you and your loved ones to all kinds of health issues? Therefore, you must always get help from professional drain cleaning services in Rancho Bernardo.
Do I need drain cleaning services is the question that comes to your mind – If you are experiencing slow draining in your sinks, tubs, showers, toilets, maybe you notice unpleasant smells; but you are unable to pinpoint the source. All these issues are an indicator that you may have a clogged up sewer.
DIY may be a quick solution but can create more problems than it can solve. Trying to unblock the clog using a drain snake can push the clogging further down in the pipes, which can cause a more difficult situation.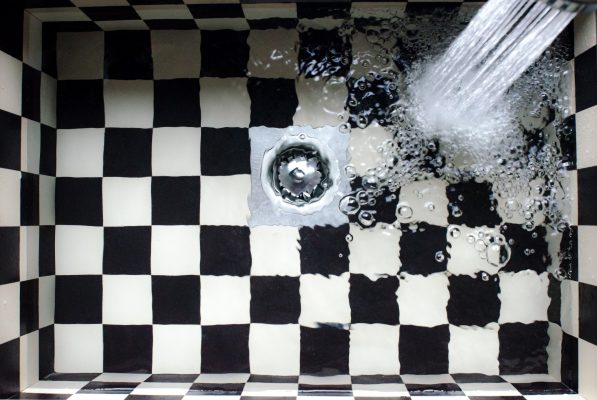 Image Source: Pexels
If a stubborn clogged up sewer is creating plumbing issues at your residence in Rancho Bernardo, do not ignore this problem. However good you are at DIY projects, to unblock a sewer by yourself is wishful thinking at best. Apart from being a nuisance, ignoring or mishandling the problem can lead to bigger, more disastrous plumbing damages.
Why Drain Cleaning Services?
Before jumping to any conclusion, you must understand the signs of a clogged up drain to be sure that you definitely need professional drain cleaning services in Rancho Bernardo.
The Clogged Sewer Anatomy
So, the first question that may come to your mind is, how or why do pipes clog up? If your bathroom drain clogs, the most probable reason is a combination of shed hair and soap scum. Both of these go down your showers and sink drain in abundance every time you wash or shower. Other reasons can be flushing down other materials and things other than human waste and toilet papers down the toilet.
Backed up kitchen drains are a frequent issue and mostly happens when cooking grease and food debris sticks inside the pipes and hardens up as it cools.
Another most common cause of drains and pipes blocking is something that you may have never even thought about – tree roots. Yes, if you have shrubbery or trees growing near your main sewer, then chances are the roots will infiltrate your pipes in search of nutrients and water.
Common Drain and Sewer Clogging Issues
Here are some of the most common drain and sewer blockage issues that you may encounter.
Overuse of garbage disposer and buildup of grease and sludge often result in clogged drains. It is highly recommended that you must avoid putting fats, oils, or grease down the drain. You should scrape plates, and thoroughly wipe down pans and pots before rinsing them under the tap to remove grease and prevent a blockage.
Grease blocking does not happen instantly, building up over time by sticking to the pipes, hardening, and other rinsed stuff or food piling up over a period. However, an immediate kitchen sink backs up when you put food items into your drain.
Try to avoid garbage disposer for food, even if your disposer is capable of processing food out. The reason is simple, the disposer may do its job, but the disposed of food will pass through the pipes and eventually cause drain block nonetheless.
Plumbing snakes can help get rid of the blockage. However, if there is a massive grease buildup, the sink drain will continue to clog. The permanent solution will be to get expert drain cleaning services to use hydro-jetter to degrease and unclog your drain lines. Once you have had your lines cleaned, change your practices, and keep food and oil out of your drainpipes to avoid future predicaments.
Bathroom drains' clogging happens for many reasons. Your lavatory sinks, tubs, and showers get extreme buildup due to soap scum, excessive hair, and other products.
You can easily prevent these cloggings if you take care of a few things. You can make sure to use a strainer in your bathroom drains. Although most drains do have basket strainers, but the holes in them are big enough to allow hair strands to pass through and go down the drain, causing backups.
Main Sewer and Toilet Drains
Toilets clog internally and sometimes in tandem with clogging of the main sewer line. If it is a simple toilet clog, a toilet auger can take care of the problem. However, if you get a toilet clog along with shower and tub drains, or you notice a leak at the base of your toilet, then it is an indicator of a bigger drain issue, which may include clogging of the main sewer drain.
Area drains are very common in Rando Bernardo. They help divert rain and storm waters to avoid overflowing and flooding of homes and yards. These area drains are prone to clogging during dry weather. As they stay empty, leaves, rocks, debris, and dirt can obstruct these drain lines. By the time you discover the blockage, it is already too late. You can only rely on expert drain cleaning service in Rancho Bernardo to be your savior in such dire situations.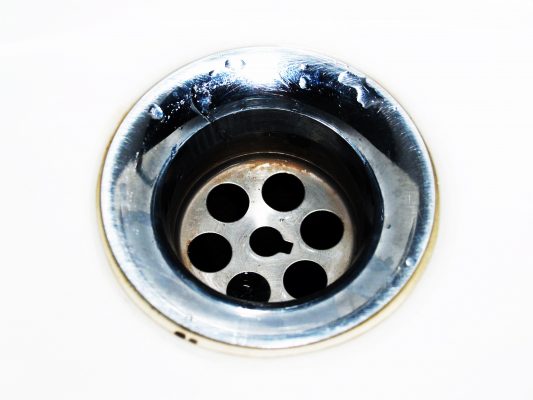 Image Source: Pexels
Why Not Use Chemical Drain Cleaners?
Apart from them not being a foolproof solution to the issue, there are various severe drawbacks on using chemical drain cleaners, which include:
They are a health hazard, as they produce unhealthy fumes, which can cause all sorts of infections and health issues for the occupants.
Corrosion: These chemical cleaners are strong to cut through grease, solid food, and hair. They can also corrode your pipes, cause leaks, and other damages.
Environmental Hazard: These chemicals will go down the drain into the main streams causing water pollution and toxicity. In addition, the more chemical solutions you use, it will end up in the landfills contributing to environmental pollution.
Not Effective All The Time: You may buy a chemical drain cleaner that does not do what it says on the label; hence, you waste both your money and energy into a dead-end solution.
Fixture Damage: Most chemical cleaners contain strong acids, which can cause damage to your sinks, tubs, toilets, sinks, and pipes.
Therefore, you must be careful to avoid exponential damage to your property and your finances and get help from experts in drain cleaning services in Rancho Bernardo.
What Professional Drain Cleaning Service Entails
A professional drain cleaning service like Solid Plumbing and Drains can evaluate the severity of clogging and pinpoint its source using various methods, including video camera technology.
After completing a video inspection, they can assess the situation and propose the best plan to resolve the issue and get rid of the stubborn clogging.
A professional cleaning service expert will also recommend using the hydro-jetting technique, which is eco-friendly as they use controlled highly pressurized water streams to break stubborn scour and debris in the inner walls of your drainpipes.
It is a non-invasive technique to restore your drainpipes to a brand new state without any major plumbing project. Not only will it unclog the pipes, but you will also experience improved water flow.
Hire the Experts in Drain cleaning services in Rancho Bernardo
Solid Plumbing and Drains are the expert drain cleaning service in Rancho Bernardo. They are plumbing and drain-cleaning specialists provide a full range of services to all residential and commercial properties.
Their experienced plumbers and technicians have years of experience, and they are knowledgeable about modern solutions to solve your drain issues. With more than 10 years of experience, their sewer and drain experts will use proper plumbing augers, snakes, and other modern drain cleaning machinery to get rid of the toughest clogging.
They have state-of-art hydro-jetting solutions to get rid of heavy root intrusion, tough grease buildup, and clogging in your bathrooms and toilets. They will use video inspection methods to identify the root cause of the problem and thoroughly evaluate the situation with you, so you can make a fully informed decision on how you would like to proceed with unclogging the drains, pipes or sewer.
If you are a homeowner or commercial building management experiencing issues like recurring drain clogging or roots in the pipelines Solid Plumbing and Drains offers a prompt and permanent solution for obstruction-free drains.
Why Professional Plumber is the best Clog Remover?
Although there are many home remedies and off-the-counter solutions available all around you, they can invite more trouble instead of resolving the issue. Yes, using an unclogging product, a hand plunger, or a drain snake may solve an issue temporarily, but it will not rectify the root cause; hence, you may experience recurring and clogs.
Sometimes, using DIY solutions make the situation worst, which leads to bigger issues such as bursts or leaks in your drain lines, creating not just the mess but cause more significant damage to your budget. Therefore, the best and permanent solution to unclog your drains is to hire a professional plumber or drain cleaning services in Rancho Bernardo.